Manila, the bustling capital city of the Philippines, is a vibrant metropolis that offers a wide array of attractions for every type of traveler. From historical landmarks to modern attractions, Manila has something to captivate all visitors. Let's delve into the top tourist attractions that you should not miss during your visit to this fascinating city.
Exploring the Heart of Manila: Intramuros
As the oldest district and historic core of Manila, Intramuros takes you on a journey back in time. The Spanish colonial architecture and cobblestone streets transport you to a bygone era. Walking through the narrow streets, you can almost hear the echoes of the past, imagining the hustle and bustle of the Spanish colonial period.
Within Intramuros, one must visit Fort Santiago, a prominent historical landmark that holds countless stories. The fort served as a stronghold during the Spanish colonization and has witnessed significant events in Philippine history. As you step inside the fort, you can feel the weight of history surrounding you. The walls, made of thick stone, have stood the test of time and witnessed the rise and fall of empires. Exploring the various chambers and dungeons, you can almost imagine the lives of the soldiers who once guarded this fortress.
Another must-see attraction within Intramuros is the San Agustin Church. Recognized as a UNESCO World Heritage Site, this magnificent church boasts stunning architecture and houses a wealth of religious artifacts and artwork. The moment you step inside, you are greeted by the grandeur of the church's interior. The intricate details of the altar and the beautifully painted ceilings leave you in awe. Exploring San Agustin Church offers a glimpse into the rich cultural and religious heritage of the Philippines.
As you wander through the streets of Intramuros, you will come across various plazas and gardens that add to the charm of this historic district. Plaza Roma, with its central fountain and lush greenery, provides a peaceful retreat amidst the bustling city. Here, you can sit on a bench and soak in the atmosphere, surrounded by the remnants of a bygone era.
For those interested in delving deeper into the history of Intramuros, a visit to the Bahay Tsinoy Museum is a must. This museum showcases the vibrant history and contributions of the Chinese community in the Philippines. Through interactive exhibits and displays, you can learn about the intertwining cultures and the lasting impact of the Chinese in shaping the country's history.
No visit to Intramuros would be complete without indulging in the local cuisine. The district is home to numerous restaurants and cafes that offer a taste of traditional Filipino dishes. From savory adobo to mouthwatering halo-halo, you can satisfy your cravings while immersing yourself in the vibrant ambiance of Intramuros.
As the sun sets over Intramuros, the district takes on a different charm. The warm glow of the streetlights illuminates the cobblestone streets, creating a romantic atmosphere. Take a leisurely stroll along the walls of Intramuros and enjoy the breathtaking view of the city skyline. The tranquility and beauty of the night will leave you with unforgettable memories.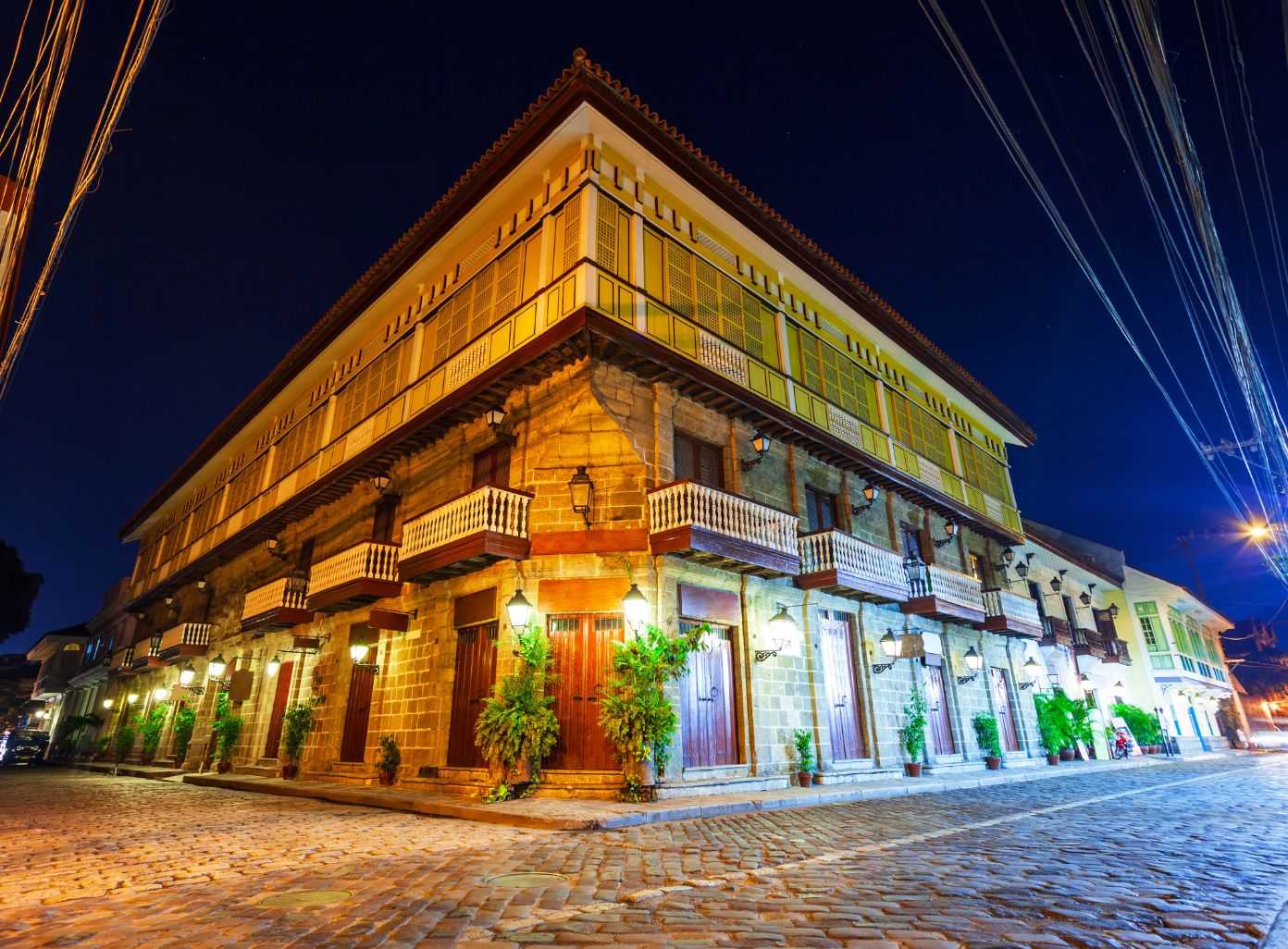 The Cultural Hub: Rizal Park
Rizal Park, also known as Luneta Park, is a vast green space that serves as a cultural hub in Manila. This park is dedicated to Dr. Jose Rizal, a national hero and key figure in Philippine history. The park offers a serene retreat amidst the bustling cityscape and is a favorite spot for locals and tourists alike.
A focal point of Rizal Park is the Rizal Monument, a towering bronze sculpture that pays tribute to Dr. Jose Rizal's legacy and sacrifice. The monument serves as a symbol of Filipino nationalism and is a popular gathering spot for events and celebrations.
Within the park, you will also find the National Museum Complex, a treasure trove of art and history. The museum showcases a diverse collection of artifacts, artworks, and archaeological finds, providing a deep insight into the country's rich cultural heritage.
Shopping and Dining in Manila
For those seeking a shopping and culinary adventure, Manila has plenty to offer. Greenbelt, situated in the upscale district of Makati, provides a luxurious shopping experience. This expansive complex features a mix of high-end boutiques, international fashion brands, and gourmet restaurants. Exploring Greenbelt is a delight for fashion enthusiasts and food lovers alike.
Another must-visit destination is Binondo, the oldest Chinatown in the world. This vibrant neighborhood is a melting pot of Filipino and Chinese cultures, offering a plethora of culinary delights. From delectable street food to traditional Chinese restaurants, Binondo is a haven for foodies seeking authentic flavors and unique dining experiences.
Modern Attractions in Manila
Manila is not only steeped in history but also offers an array of modern attractions. The Mind Museum, located in Bonifacio Global City, takes you on a fascinating journey into the realms of science and technology. With its interactive exhibits and hands-on activities, this museum makes learning a fun and engaging experience for visitors of all ages.
If you are fascinated by marine life, a visit to Manila Ocean Park is a must. This oceanarium allows you to get up close and personal with various marine species. From vibrant tropical fish to majestic sea creatures, Manila Ocean Park offers an immersive aquatic experience that is sure to leave you in awe.
Outdoor Adventures in and Around Manila
For nature lovers and adventure seekers, Manila offers outdoor experiences that are perfect for a break from the urban landscape. Manila Baywalk offers a picturesque setting for a leisurely stroll along the waterfront. As the sun sets, the baywalk transforms into a vibrant promenade adorned with colorful lights, creating a mesmerizing atmosphere.
For the more adventurous, a day trip to Mount Pinatubo is an unforgettable experience. This active volcano, located just a few hours from Manila, offers breathtaking views and a thrilling hike. The trek to the crater rewards you with stunning landscapes and the opportunity to soak in a volcanic lake, making it an adventure like no other.
Manila is a city that seamlessly blends history, culture, and modernity. From exploring historical sites to indulging in culinary delights, there is no shortage of things to see and do in this vibrant capital. Whether you are a history buff, an art enthusiast, or an outdoor adventurer, Manila's top tourist attractions are sure to leave a lasting impression.